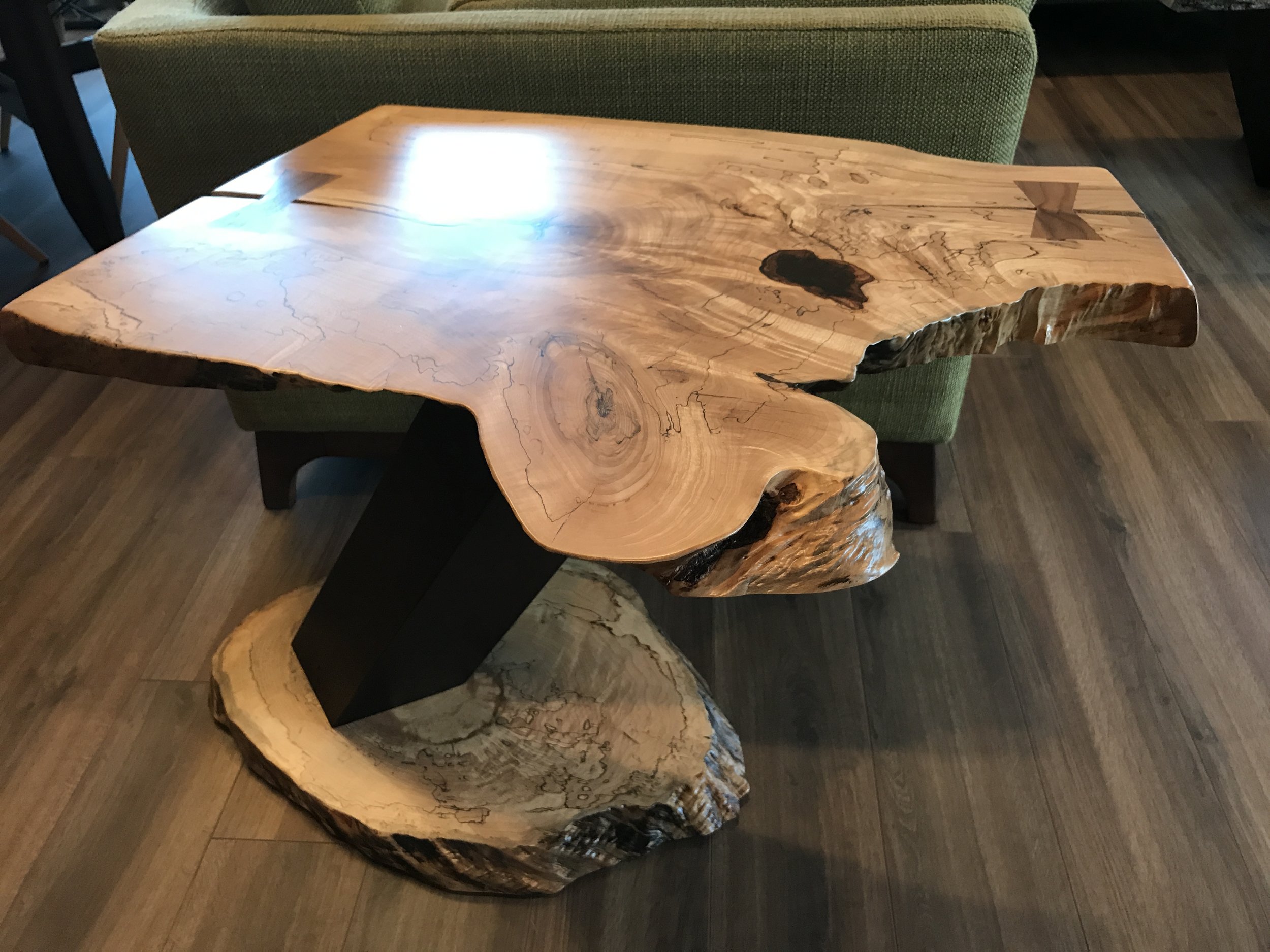 KNARLEY KNOT
WOOD GOODS
We love the beauty and natural grains of wood and the idea of designing and
creating something beautiful and purposeful from nature that is pure and lasting.
About
Doyle Borntrager was born in Goshen, Indiana to a conservative mennonite family with Amish roots. At the age of 11 years old, Doyle's family moved to the hills of Kentucky, where his father was a missionary pastor through the conservative mennonite church serving the Appalachian people of Kentucky. During this time, Doyle attended Oneida Bible Institute, where he completed Jr. and Sr. high school. Doyle went on to attend Hesston College in Kansas where he received a degree in Liberal Arts along with a certification in aviation for private pilots license. Doyle soon returned to Kentucky and Berea College, which is renowned for it's music and arts programs. It was during his time, in Kentucky, Doyle developed a love for the Appalachian music, arts, people and woodworking. This is where his passion for working with wood and design began.
How it all began...
Several years ago, Doyle passed a home that had a black walnut log the size of the Grand Canyon. He decided to inquire about the log. The elderly home owner said, "If you can pick it up – you can have it!" Doyle was excited to say the least! It was not an easy task to have it moved – but we did it! The enormous log took approximately three years to dry until it was ready for cutting and designing live edge slabs and furniture. This was the beginning of Knarley Knot...
At Knarley Knot we use logs or trees that have naturally fallen. We do not fell trees for the purpose of creating furniture or household tools. We must find our virgin wood in and around our neighborhoods. Between Doyle, his family and friends – all eyes are on the roadside, fields and private properties for fallen logs - inquiring with the owner and hopefully making a deal to purchase the piece or pieces of wood. The rest is woodworking history in the making.
Continue to check back often. We will regularly add to our portfolio with one-of-a-kind and live edge pieces. You may also request a custom piece by clicking below and filling out the 'Contact Us' form.